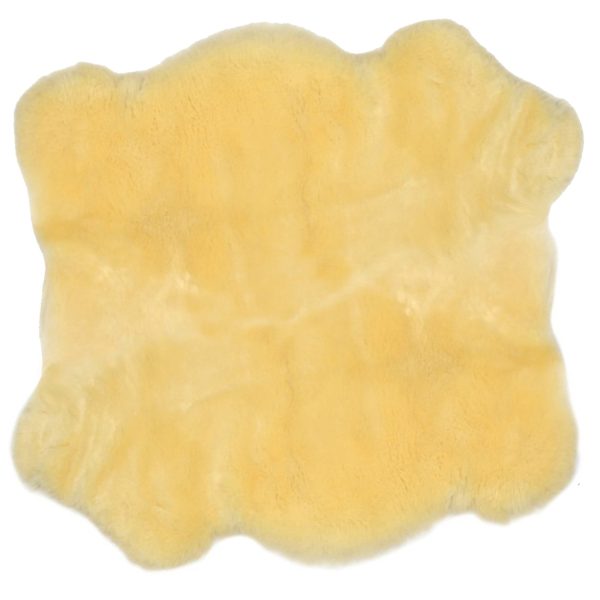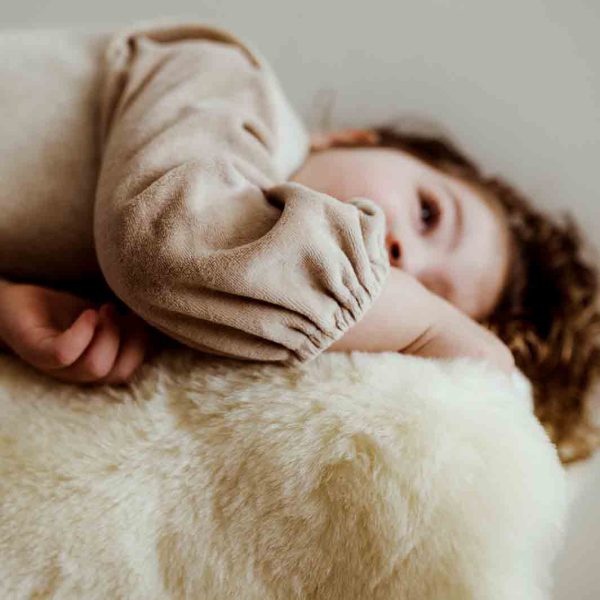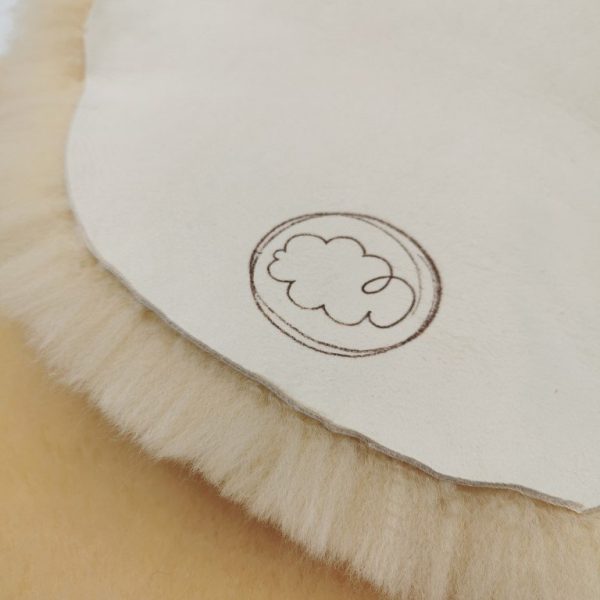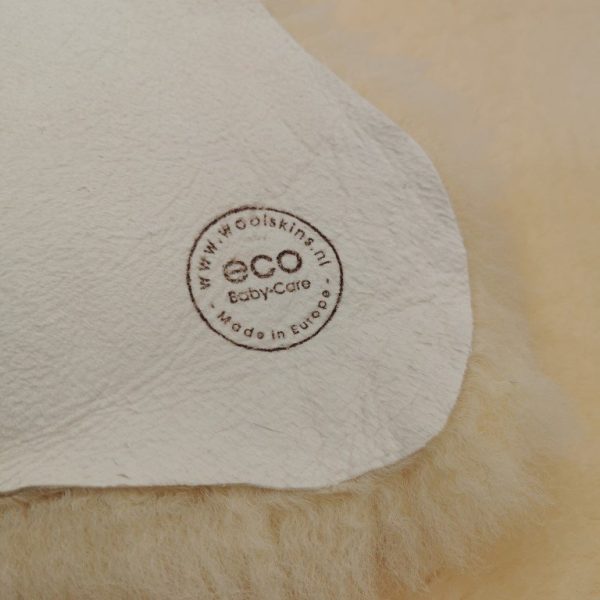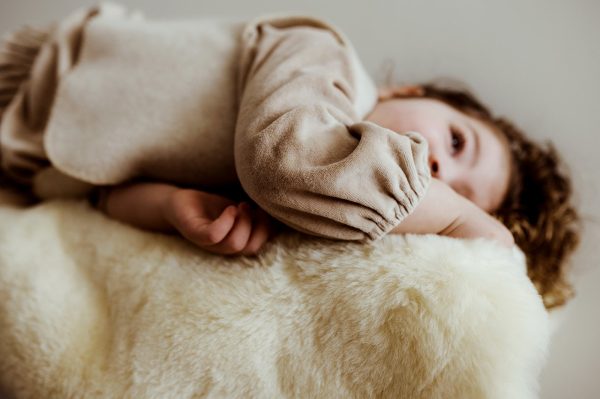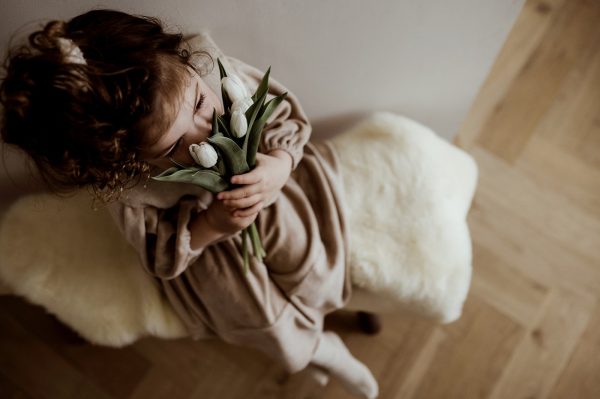 Sheepskin Playpen Mat/Play Mat – Essential (Medicinal)
Vanaf: €139,00
Your child can play and rest on this comfortable soft playpen mat. Thanks to the natural 'Super Powers' it is warm in winter and cool in summer. It immediately takes on body temperature.
Description
The Woolskins Eco Baby-Care playpen mat has a shorter coat, which makes them baby-proof. They are suitable from birth and because they are processed with the environment in mind, they protect both the little ones and the planet. At home or on the go, you create a comfortable environment in which your child feels happy and relaxed. Did you know a sheepskin is also healthy for your child?
– Length 90cm x width 90cm / fur 3cm.
– Medicinal tanned.
– Soft and compact wool.
– Machine washable & dryable.
– Easy to maintain.
Order a maintenance brush to keep your sheepskin beautiful for a long time and/or have your coat personalized with the birth data of your/the child. A beautiful and unique gift, available exclusively at Woolskins.
Features Essential sheepskin
This Baby-Care sheepskin comes from the English sheep. It is a very soft and compact coat and our TIP! Like all our other sheepskins, wool fibers breathe. This helps your baby maintain a stable temperature and keeps your baby dry and comfortable. Cool in summer and warm in winter.
Eco Friendly
All agents used in tanning and finishing comply with essential EU directives relating to the preservation and protection of the environment.
Our sheepskins are tanned according to the REACH regulations adopted to improve the protection of human health and the environment against the risks that chemicals can pose, while increasing the competitiveness of the EU chemical industry. No AZO dyes are used in the production.
ECO PRODUCTS – Sheepskins are Eco Friendly, their processing and handling are safe for adults and children. Sheepskins are biodegradable, organic.
Woolskins does not sell sheepskins with Mulesing applied! Mulesing is not used in European sheep because the parasite, which causes farmers to use mulesing, does not occur in Europe.
Tummy sleepers… pay attention!
For safety reasons, babies who sleep on their stomach for the first 12 months should not sleep on anything soft, this can be dangerous. We therefore advise you to use the Woolskins fur wisely! Always pay attention when your child is lying or sleeping on his/her stomach and make sure that your child is always supervised.