Ordered before 12:00, shipped the same day
Free shipping from €80 (NL)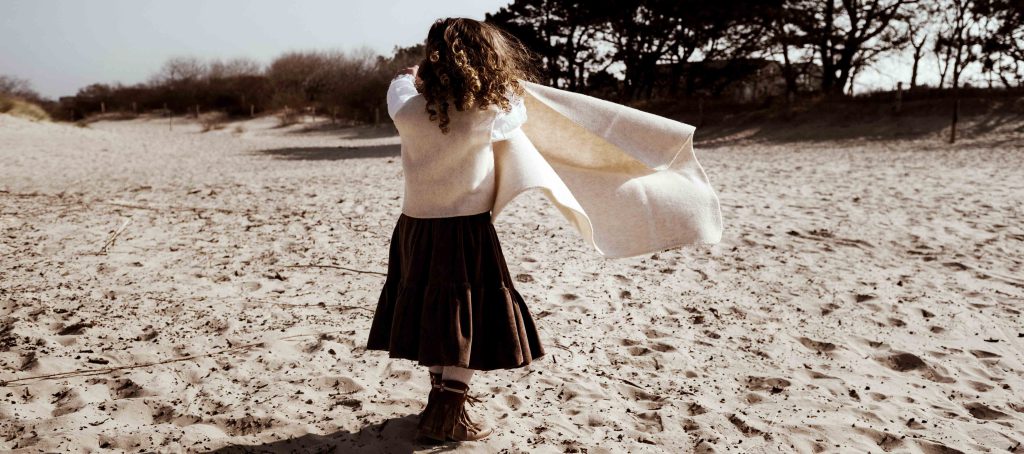 Sleepwear Baby
Wool blanket for your baby
​When you are at home or on the road, it is of course nice to be able to keep your baby warm or cool with a woolen blanket for your baby. For a woolen baby blanket, you have come to the right place with the specialists at WOOLSKINS. When you buy a wool product for your baby from WOOLSKINS, your baby will stay warm and feel wonderfully comfortable. Whether you are at home or on the road, a wool blanket for your baby always comes in handy. Whether your baby is lying under a woolen blanket in the Maxi-Cosi, you have the little one in a woolen wrap on your arm or the baby is sleeping in a woolen sleeping bag in the cradle. Does your baby already have a woolen blanket?
​A wool blanket for your baby from WOOLSKINS
In some cases, a newborn baby has trouble keeping itself warm. Keeping a body at the right temperature simply takes a lot of energy and this energy must be used sparingly. A woolen baby blanket can help your baby to keep the baby's small body warm, because wool offers a lot of insulation. This is possible thanks to the natural properties of wool fibres. These wool fibers breathe and have the property of acting as a natural thermostat that regulates body temperature. A baby lying under a woolen baby blanket keeps itself at a better temperature and therefore grows better. A woolen blanket will keep your baby warm in the winter, while a woolen blanket will keep your baby nice and cool in the summer.
​A wool wrap or a wool baby sleeping bag
​In addition to a woolen crib blanket, WOOLSKINS sells many more wool products that keep your baby warm on the go or while sleeping. Such as a wool wrap blanket or a wool baby sleeping bag. When you go outside with your baby, the WOOLSKINS wrap blanket is very suitable for use in a pram or a Maxi-Cosi. Thanks to the handy openings for the safety straps for on the road, the wool wrap blanket is a safe and comfortable option. You can of course also wrap your child in the woolen wrap blanket at home or let it sleep in a woolen baby sleeping bag from WOOLSKINS. The woolen wraps and woolen baby sleeping bags from WOOLSKINS are very handy both on the road and at home.
The benefits of wool
The use of wool in products for babies has other benefits besides regulating body temperature. For example, wool does not cause allergies and is ideal for babies with soft and sensitive skin. Wool cannot create a climate in which fungi, bacteria or dust mites can nest. Wool is self-cleaning and water-repellent, so that the wool baby blanket, the wool wrap blanket or your baby's sleeping bag only needs to be washed very little!
Because the products are made of 100% wool, you are guaranteed that our products, such as the wool blanket, wrap blanket and baby sleeping bag, are of high quality. When you receive the wool products for your baby from WOOLSKINS, you will immediately notice the healthy and natural scent of wool. This smell is the sign that the good and healthy properties are still in the wool of the products. In addition, these products have a number of quality marks, such as the 'Woolmark' quality mark and the 'Safe for Children' quality mark.
​When you choose WOOLSKINS you enjoy:
The best quality
The softest sheepskins
The eye for detail of the employees of WOOLSKINS
Luxury packaging with a personal message
​Buying a woolen blanket for your baby?
​Have you become interested in a wool blanket for your baby from WOOLSKINS? Or have you become interested in one of the other wool products, such as a wool wrap blanket or a wool baby sleeping bag? Then take a look at the products in the webshop. If you have any questions about the products, you can always contact the WOOLSKINS employees. They can also be reached via Whatsapp and by telephone. The employees are happy to answer your questions!