Voor 12:00 uur besteld, zelfde dag verzonden.
Free shipping from €80 (NL)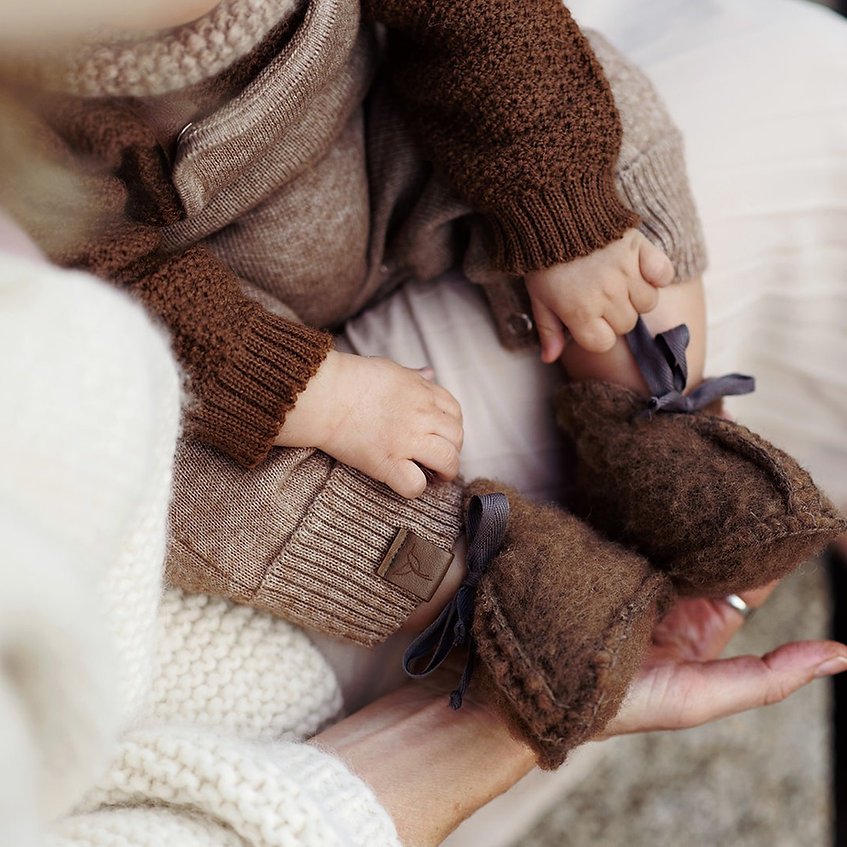 Wollen Baby Slofjes & Schoentjes
Alwero Baby Shoes Emo
Woolskins has its own beautiful collection of baby slippers made of 100% wool made by Alwero.
Alwero
The Alwero family business was founded in the late 1990s out of the need to create something. In the middle of nature where the sheep graze in the mountains, Alwerode finds the unique raw material that it's all about: raw wool.
By combining old traditions and technical innovation, Alwero creates a world of comfort. Knowledge, craftsmanship and love for wool have ensured that Alwero products are appreciated worldwide.