Local European production
Our production takes place in Europe with European wool
From production to shipping, we focus on sustainability
Excellent customer service
We are rated with a 9.8 by our customers

Quality with Woolmark quality mark
Sustainable quality of 100% wool with Woolmark quality mark
Woolskins
skilled at wool
After years of successful collaboration with Alwero, we can now proudly announce that we sell our products under our own Woolskins label. This way you still get the best quality combined with the nicest and unique products/designs from Woolskins. The quality of the fabrics and colors remain as they have always been, but there is now a greater choice with which Woolskins believes they can distinguish themselves.
Our wide collection is composed in such a way that they are a good addition to any baby set, made from 100% European wool that breathes and is suitable for every season. We enthusiastically join forces for a sustainable, natural and most comfortable product for your child.
meet
our quality.
Would you like to get to know our products? and quality? Then visit our showroom in Amsterdam.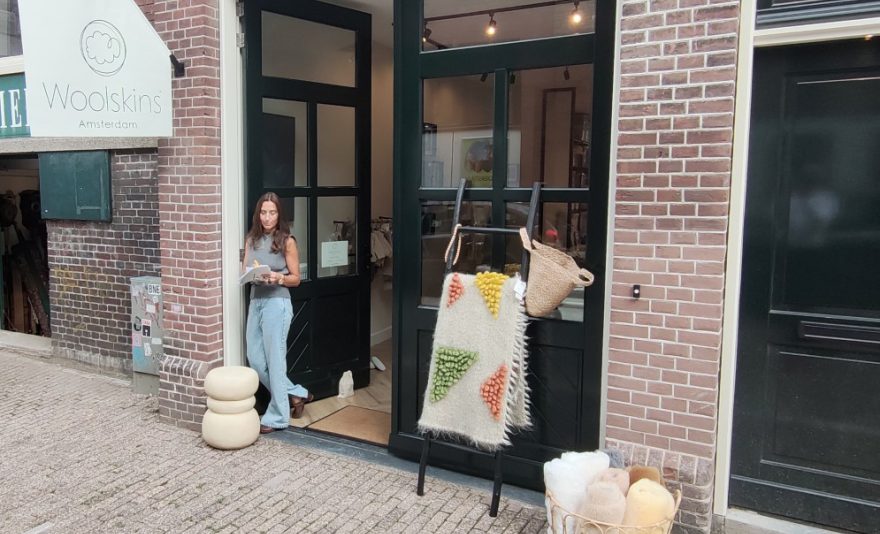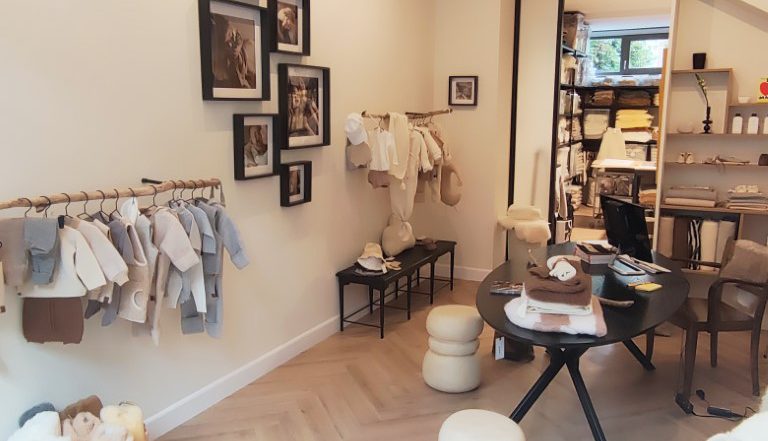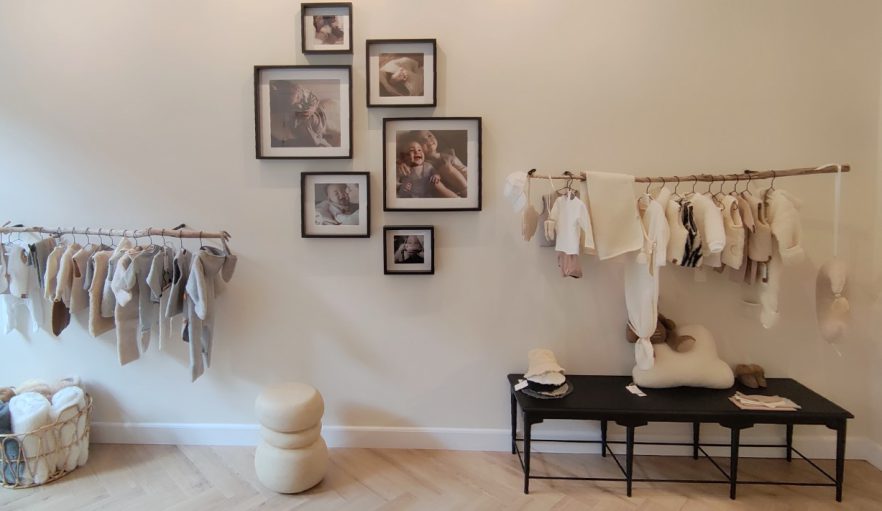 Why are Ecological Wool Products so good and healthy for your baby.
If you are looking for a beautiful and healthy gift for your newborn child, here are a view good reasons why you should purchase an Ecological Wool Product or Eco Baby-Care Sheepskin.
1.
Breathes and regulates body temperature.
Wool fibers breathe and have the property of acting as a natural thermostat that regulates body temperature? This will help your baby to maintain a stable temperature and keep your baby dry and comfortable. Warm in the winter and cool in the summer.
2.
Reduces risk of asthma.
Recent research shows that sheepskins can be very healthy for babies. The study states that when children sleep on a sheepskin in the first three years of their lives, they are less likely to develop allergies at the age of 6. 79%
Wool contains lanolin. The naturally occurring lanolin is good for the skin. This substance is also found in human skin and is known for its disinfecting effect. It can even have a healing effect on sensitive and / or irritated skin.
4.
Wool is Hypoallergenic
And is ideally suited for people with allergies. This is due to the structure of the fiber, which contains protein as the main component. This acts actively against bacteria and viruses that do not get the chance to multiply. As a result, no climate can be created in which fungi, dust mites or bacteria can thrive.
The benefits of a sheepskin for your baby
One of the main benefits of using sheepskin or wool products for your baby in their crib is that it adapts to their body. Sheepskins for babies are very comfortable and have been proven to mold to your baby and help them comfort, simulating the feeling of being held and cuddled while sitting in the crib.
Don't worry about overheating
​With the hollow fibers of a sheepskin, you don't have to worry about your baby overheating either. Sheepskin is one of the best materials on the market for regulating body temperature, so no matter if it's a warm night or a cool night, you can rest assured that your baby will be comfortable and not overheated or in his own sweat lies. A sheepskin is highly absorbent and breathable, so any moisture that comes in contact with it is quickly absorbed and vented, leaving nothing but a cool and comfortable feeling over your baby's body.
Less chance of skin disorders and asthma.
Sheepskin can also help reduce the risk of skin conditions and asthma. With the lanolin it contains, sheepskin is not only self-cleaning when hung up to dry, but it is also soft and healthy when in contact with the skin. It provides natural comfort and helps keep your baby's skin comfortable and healthy. Also, a German study shows that a baby over 70% is less likely to develop early asthma by using a sheepskin.
Choose comfort & health.
With all these advantages, it is therefore a good idea to buy a sheepskin for your child. Good for your baby's comfort and health. Our natural sheepskins can work wonders to keep your baby sleeping comfortably all year round.
Why a sheepskin for baby
This is because there are many benefits to sleeping on a sheepskin. This is how wool breathes and regulates body temperature. Babies who sleep on sheepskin sleep better and are less likely to develop asthma later in life
Subscribe to our newsletter
You will receive the latest news, new products and special offers from us.