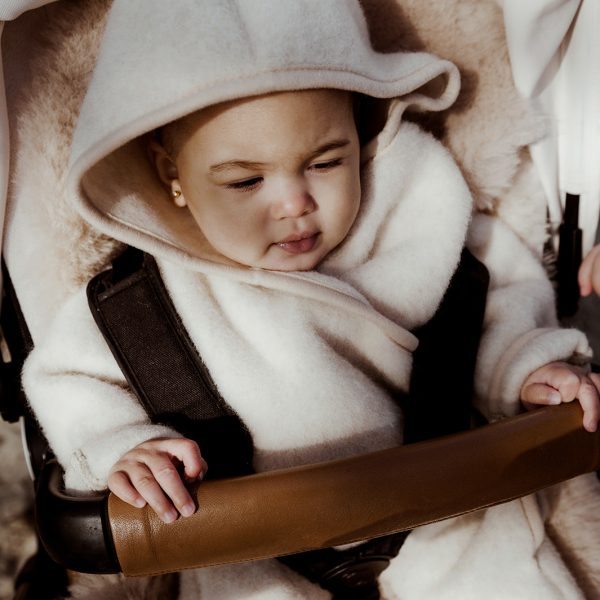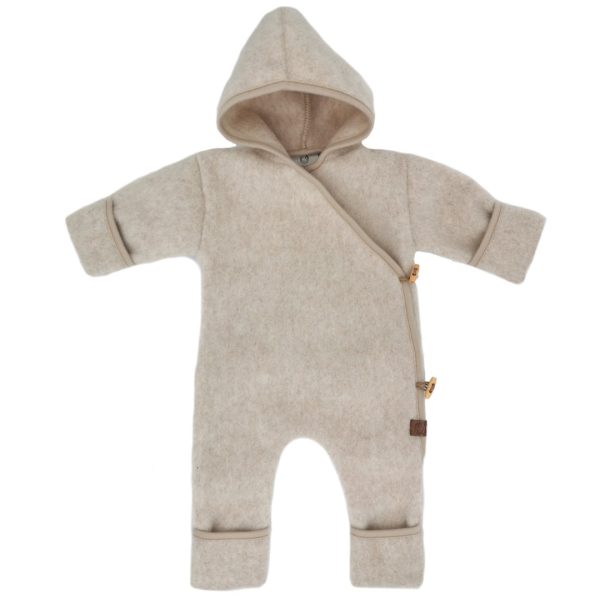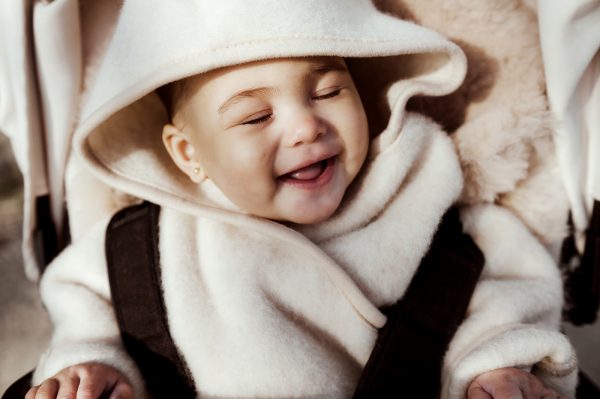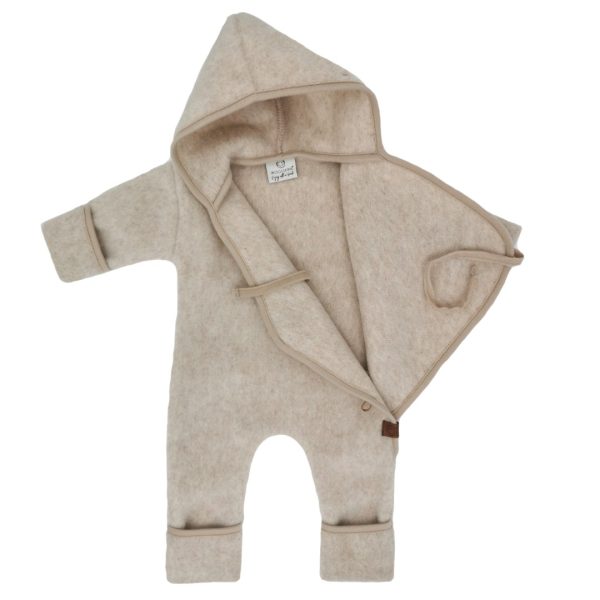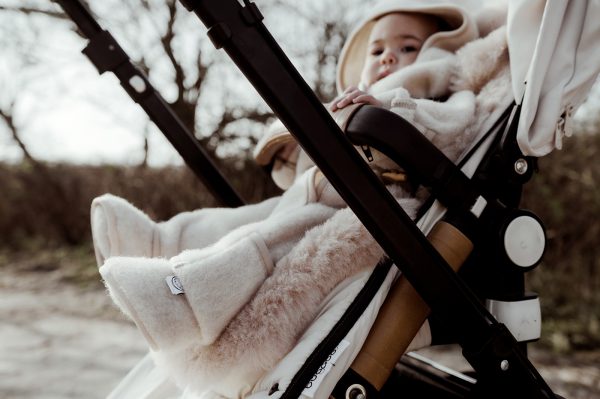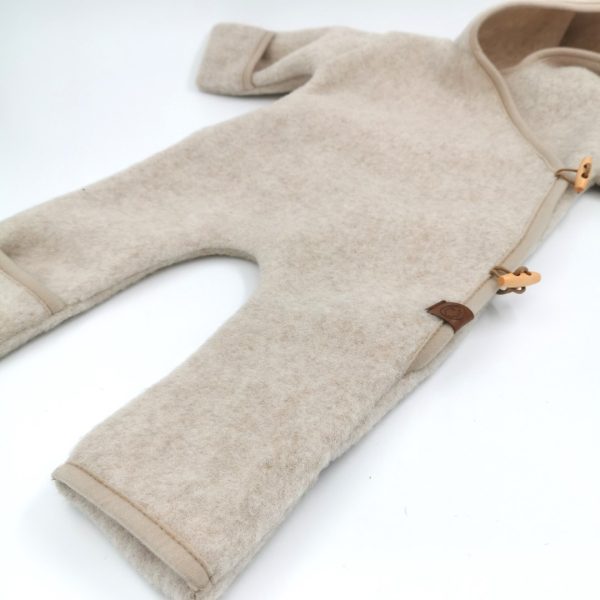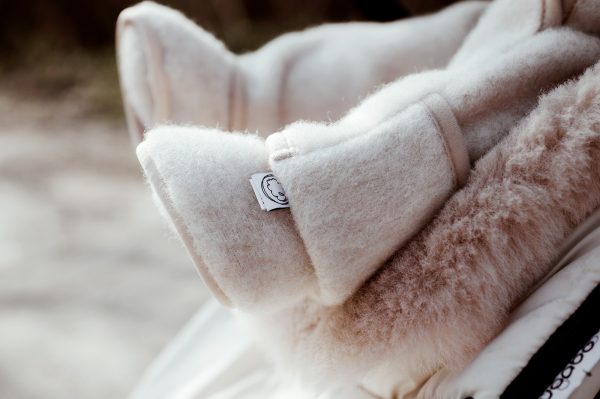 Woolen Baby Wintersuit Felted | Beige
Vanaf: €99,00
This Winter suit is very comfortable and nice and warm. Made from 100% wool for an extra happy baby. It ensures that your child is completely ready to go outside. The opening extends far enough so that you can easily get your baby in and out. Thanks to the handy wraps on the hands and feet, your child will not get cold. This suit is suitable for spring, winter and autumn. Thanks to the absorbent properties of wool, your child will not sweat easily.
Brand: Woolskins
Production: Poland
Description
This product has the Safe for Children and the Woolmark quality mark. This winter suit is worn over clothing, so take this into account when choosing the correct size.
– 100% virgin wool, Woolmark hallmark.
– Integrated mittens and feet in the sleeve and leg.
– Opening continues in pipe.
– washable at 30°C wool wash programme.
– Look at 'Sizes in Centimeters' for the correct size in cm.
Our Eco Wool Winter Suits are very suitable for the little ones thanks to the natural properties of wool fibers. These breathe and have the property of acting as a natural thermostat that regulates body temperature? This helps your baby maintain a stable temperature and keeps your baby dry and comfortable.
Sizes in Centimeters
Size: 0-6 months Length: 60cm (Shoulder to bottom) Width: 30cm (at armpit).
Size: 6-18 months Length: 68cm (Shoulder to bottom) Width: 33cm (at armpit).
Wool skins label
After years of successful collaboration with Alwero, we can proudly announce that we now carry our products under our own Woolskins label.
This way you still get the best quality combined with the nicest and unique products/designs from Woolskins.
The quality of the fabrics and colors remain as they have always been, but there is now a greater choice with which Woolskins believes they can distinguish themselves.
Our wide collection is composed in such a way that they are a good addition to any baby set, made from 100% European wool that breathes and is suitable for every season.
We enthusiastically join forces for a sustainable, natural and most comfortable product for your child.