Ordered before 12:00, shipped the same day
Free shipping from €80 (NL)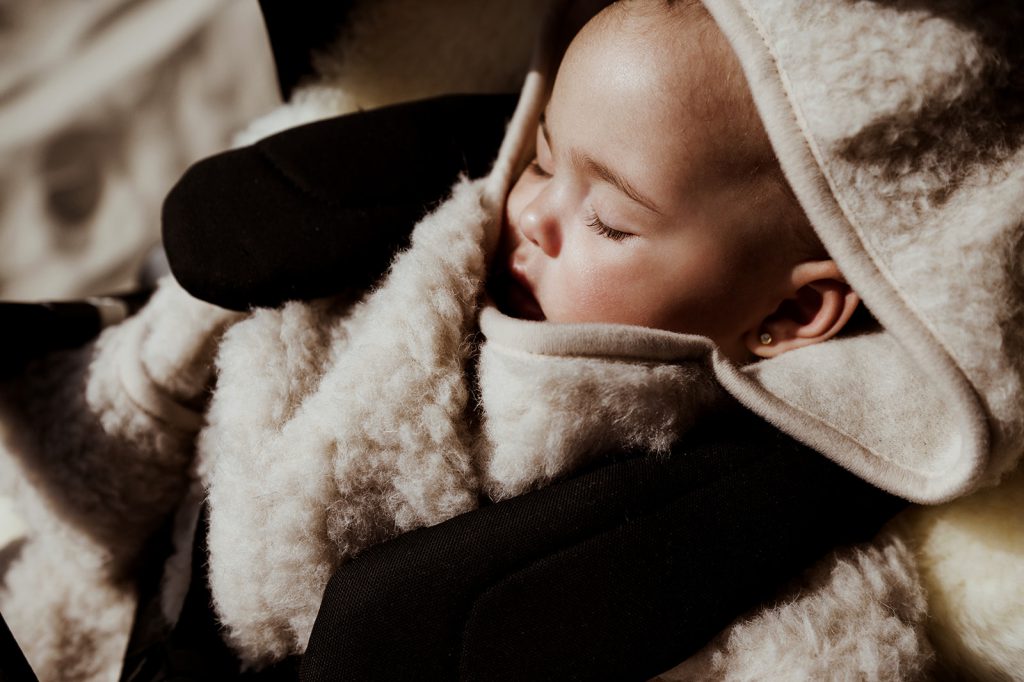 Woolen winter suit for baby
Woolen winter suit for baby
Wool Wintersuit Baby
A baby wool winter suit is an ideal garment to keep your little one warm and comfortable during the cold months. A wool winter suit is made of natural wool, which is soft, breathable and insulating. Wool also has antibacterial and dirt-repellent properties, making it a hygienic and sustainable choice. Moreover, wool is biodegradable and environmentally friendly.
A wool winter suit for babies usually consists of a romper with long sleeves and legs, which can be worn over a diaper or underwear. Some models also have a hood, mittens or feet to protect the baby's head, hands and feet. A wool winter suit can be closed with buttons, zippers or snaps, depending on the design. A wool winter suit is available in different colours, sizes and styles, so you can always find a suitable and fun one for your baby.
A wool winter suit for babies is not only practical, but also fashionable. You can dress your baby with a cute woolen winter suit that suits his or her personality. Whether you choose a classic plain suit, a cheerful striped suit or an original animal suit, your baby will always look cute and cozy in a woolen winter suit. A wool winter suit is also a nice gift idea for a baby shower or a maternity visit. You can surprise expectant or new parents with a beautiful and high-quality wool winter suit for their baby.
A wool winter suit for babies is therefore a must-have for your baby's winter wardrobe. It will keep your baby warm, comfortable and stylish in the cold months. You can order a woolen winter suit for babies online from various web shops, or buy them in store at specialized baby stores. What are you waiting for? Buy a woolen winter suit for your baby now and enjoy the winter together!
Wool Skins Label
After years of successful collaboration with Alwero, we can proudly announce that we now carry our products under our own Woolskins label.
This way you still get the best quality, but combined with the nicest and unique products and designs.
The quality of the fabrics and colors remain as they have always been, but there is now a greater choice that Woolskins believes can distinguish itself.
Our wide collection is composed in such a way that they are a good addition to any baby set, made from 100% European wool that breathes and is suitable for every season.
We join forces with great enthusiasm for a sustainable, natural and as comfortable as possible product for your child.