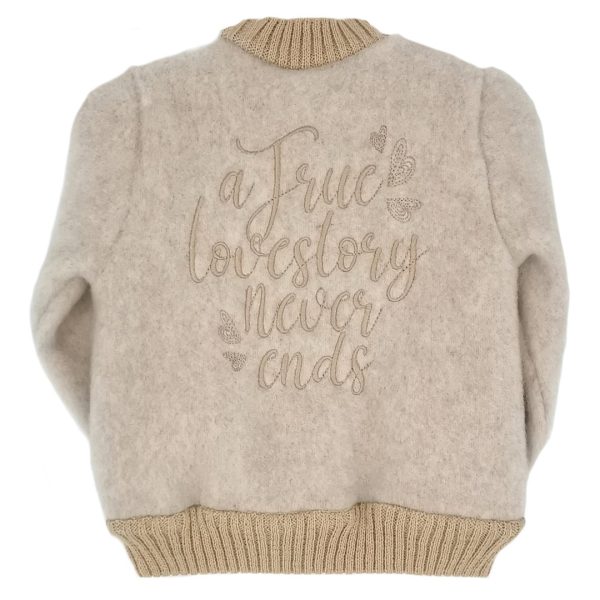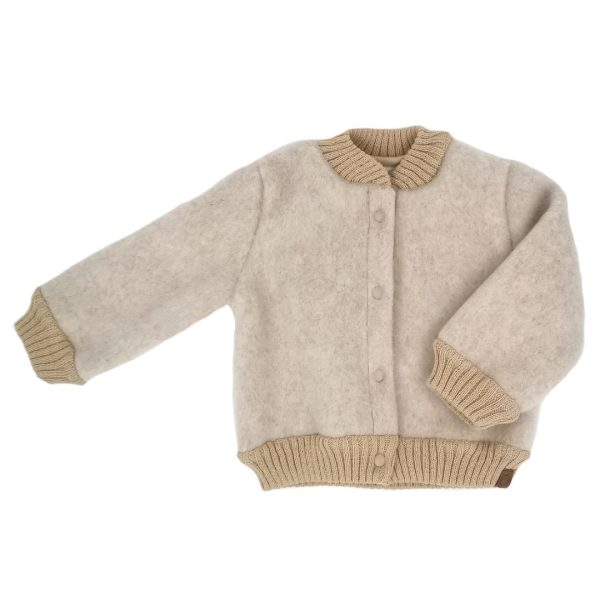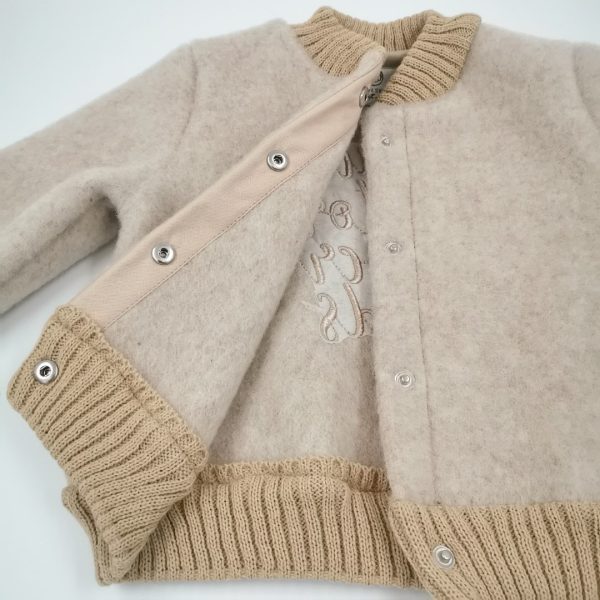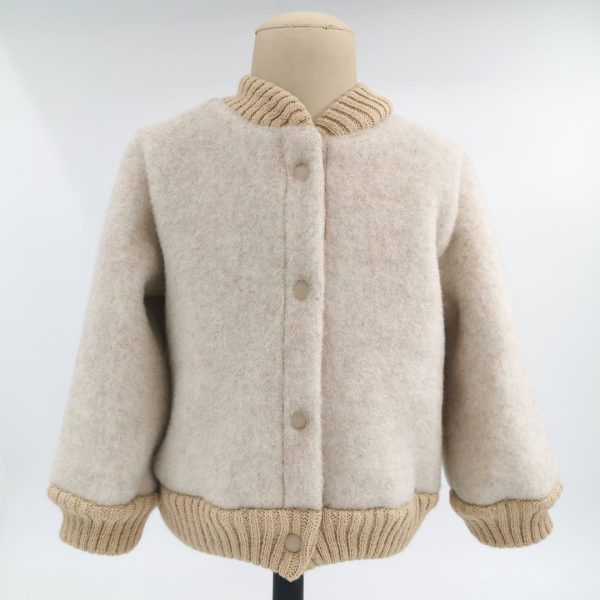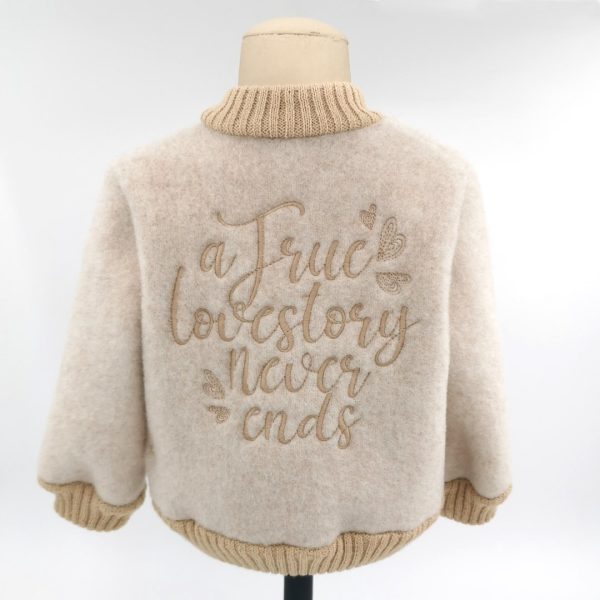 Wool Baby Jacket Bomber Felted | Beige
Vanaf: €75,00
This jacket is a real 'Must Have' for every baby outfit. It is extremely comfortable and is made of 100% wool. It ensures that your child is completely ready to go outside. The well-fitting sleeve cuff ensures that the wind cannot blow in. The jacket has press studs and has embroidered letters 'A True Lovestory Never Ends' on the back. It is better to order no text on the back than simply order without. Made from 100% felted wool, so wonderfully warm. This jacket is suitable for spring, winter and autumn.
Brand: Woolskins
Production: Poland
Description
This product has, among other things, the Safe for Children and the Woolmark quality mark. This cardigan is often worn as outerwear, keep that in mind when it comes to the right size.
– 100% virgin wool, Woolmark hallmark.
– Very warm for at home or on the go.
– Different colors available.
– Handy press studs, closes easily.
– Cuffs fit well to the body, keeping the cold outside.
Wool Skins Label
After years of successful collaboration with Alwero, we can proudly announce that we now carry our products under our own Woolskins label.
This way you still get the best quality, but combined with the nicest and unique products and designs.
The quality of the fabrics and colors remain as they have always been, but there is now a greater choice that Woolskins believes can distinguish itself.
Our wide collection is composed in such a way that they are a good addition to any baby set, made from 100% European wool that breathes and is suitable for every season.
We join forces with great enthusiasm for a sustainable, natural and as comfortable as possible product for your child.