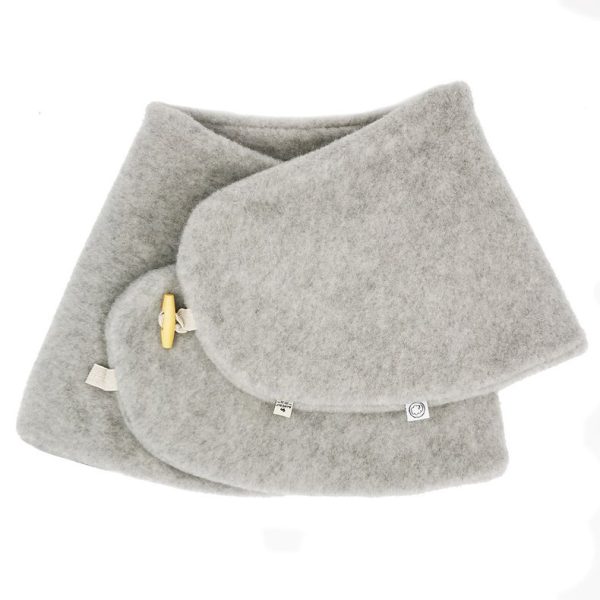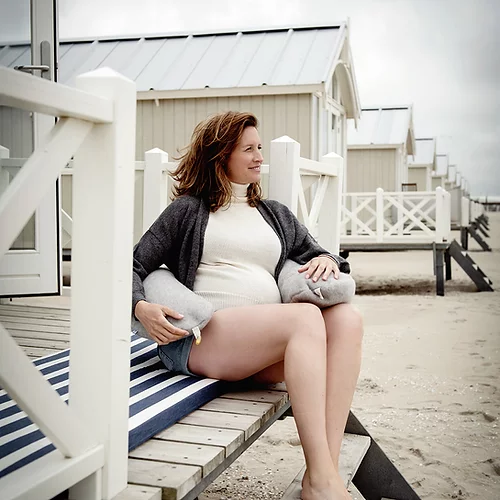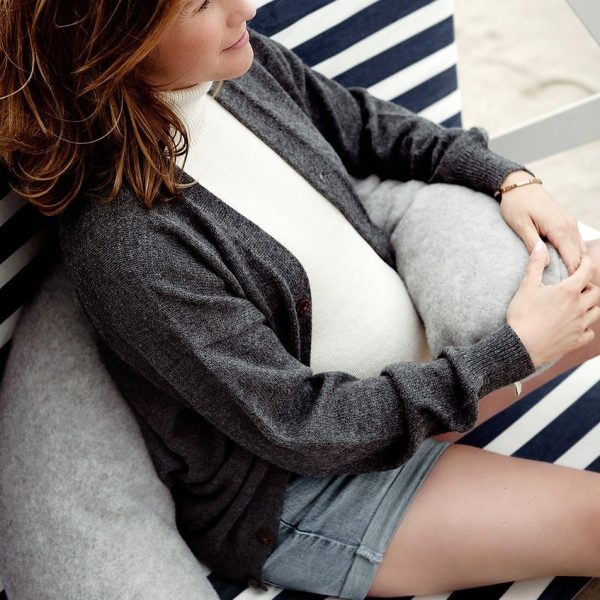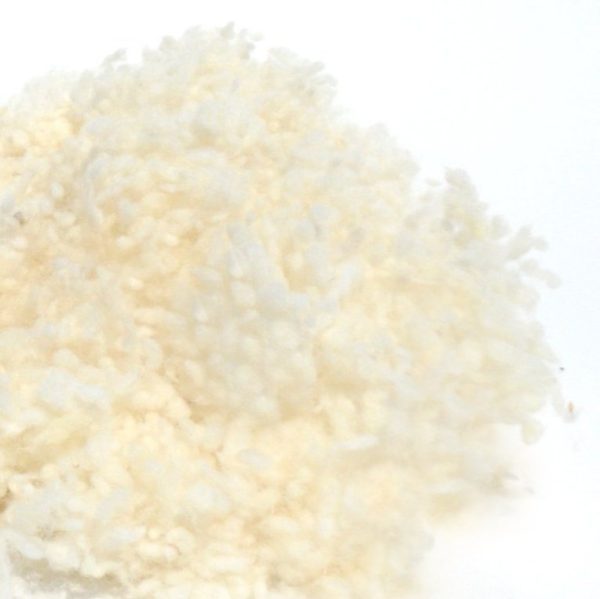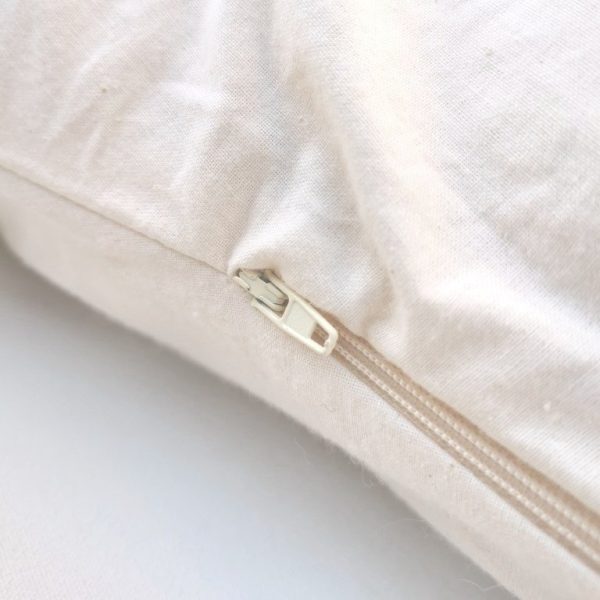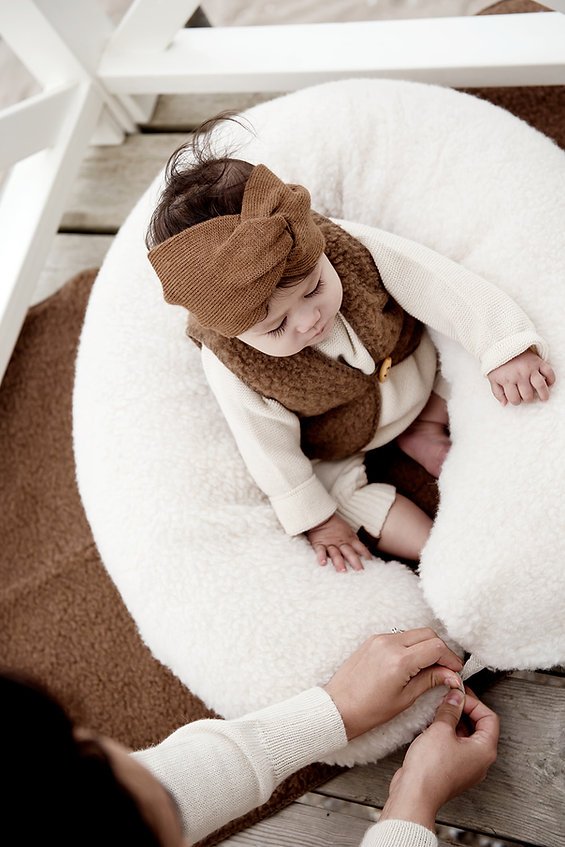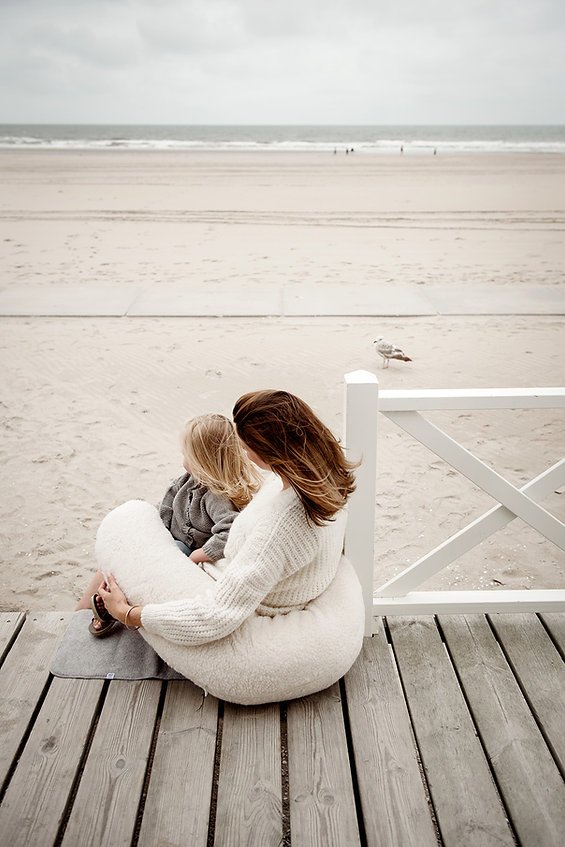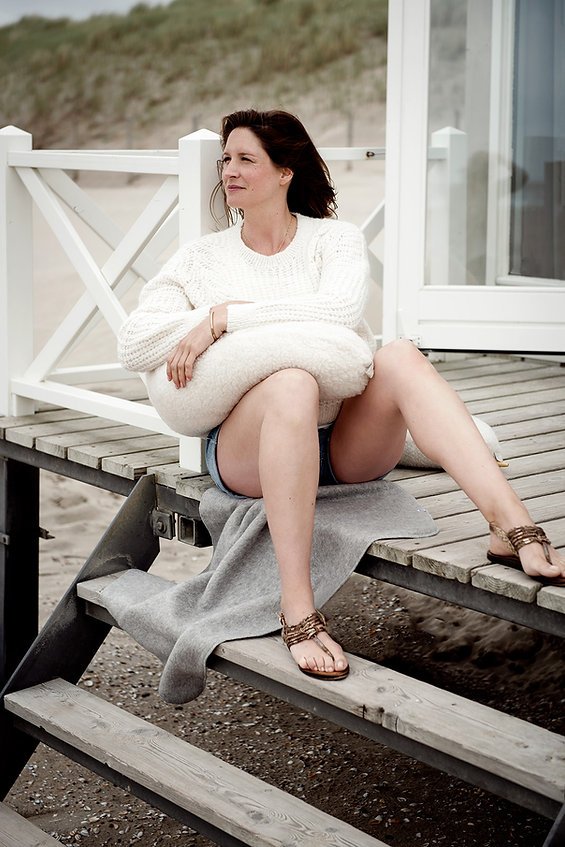 Woolen Nursing Pillow Felted-L | Light gray
€119,00
This woolen nursing pillow is extremely comfortable and soothing for your child during feeding because it is whisper quiet and immediately takes on your child's body temperature. It supports your body while sleeping and ensures a good night's sleep, so you wake up feeling rested in the morning.
Because the pillow and filling are made of wool, the pillow is breathable and hypoallergenic. Wool fibers have the property of acting as a natural thermostat that regulates body temperature? This ensures a stable temperature and keeps you and your baby dry and comfortable.
The unique ecological wool ball filling provides good support for your body and that of your child and because the filling does not make any noise (unlike, for example, kernel filling) you can feed your child undisturbed and thus enjoy each other endlessly. The wool has been cleaned and washed with biodegradable detergents and the naturally occurring lanolin makes the wool dust-free and therefore anti-allergenic.
Brand: Woolskins
Production: Poland
In stock
Description
You use the nursing pillow by, for example, clamping the lower part between your legs and resting your head on the upper part. You place the middle part under your pregnant belly, so that your weight is better distributed. In this way, the body pillow embraces you, and your back also receives the necessary support.
– Woolen cover.
– 100% virgin wool Felted with Woolmark label.
– Smooth, soft and compact structure
– Filling of wool balls (100% ecological wool).
– Inner cushion (eco cotton) with zipper.
– Silent natural filling!
– Light weight (1.5 KG).
– Nursing pillow & Pregnancy pillow.
– Dimensions 35 x 150 cm (center circumference 70 cm).
– Cover and inner cushion washable at 30°C wool wash program.
This product has, among other things, the Safe for Children and the Woolmark quality mark.
Wool Skins Label
After years of successful collaboration with Alwero, we can proudly announce that we now carry our products under our own Woolskins label.
This way you still get the best quality, but combined with the nicest and unique products and designs.
The quality of the fabrics and colors remain as they have always been, but there is now a greater choice that Woolskins believes can distinguish itself.
Our wide collection is composed in such a way that they are a good addition to any baby set, made from 100% European wool that breathes and is suitable for every season.
We enthusiastically join forces to create a sustainable, natural and most comfortable product for your child.