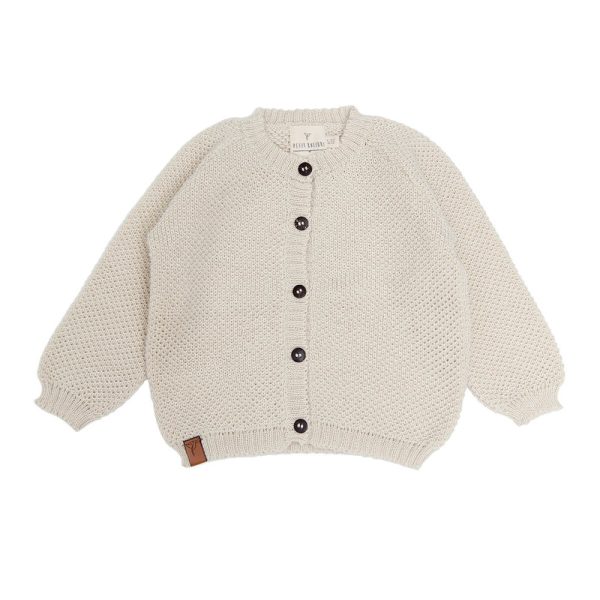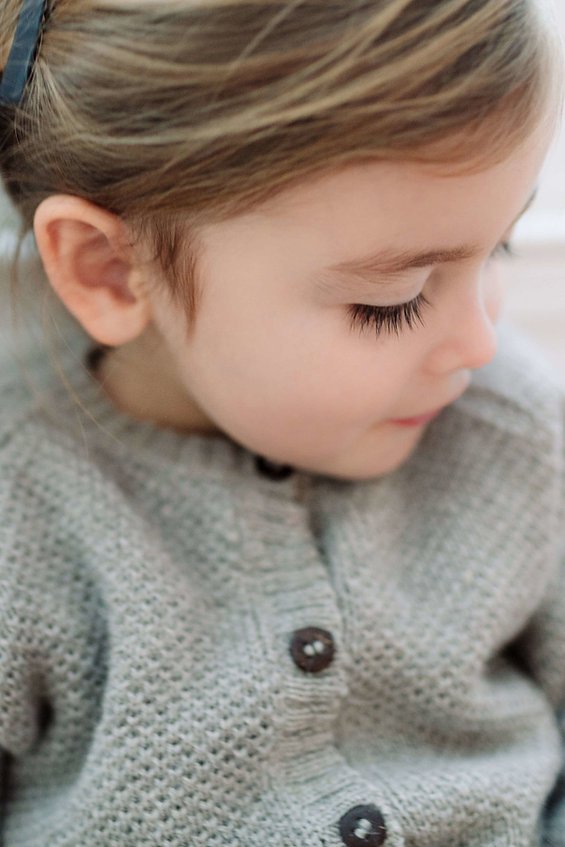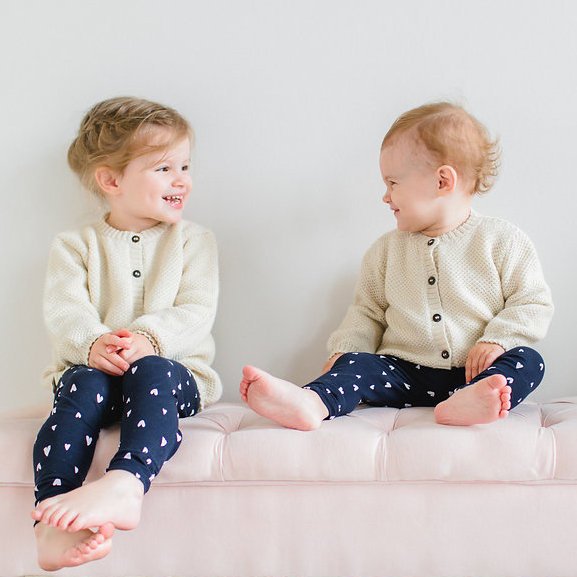 Cardigan Ecru 100% Baby Alpaca Wool
€95,00
Handmade with love from undyed baby alpaca wool. This minimalist style can always be worn.
In stock
Description
With this cardigan for your little adventurer, your child will feel the warm and comfortable feeling of baby alpaca wool. Handmade with love from undyed baby alpaca wool. This minimalist style can always be worn. Boys and girls love it!
– One size 3 – 6 months
– Is light and very soft
– Thermal, so cooling in the summer and nice and warm in the winter
– Is 4 times less "wear-sensitive" than merino wool
- Does not shrink after washing
– 100% baby alpaca
– 100% organic according to Oeko-Tex® Standard 100
Baby Alpaca Wool
The fiber structure of Baby Alpaca Wool is very fine and the softness is comparable to cashmere wool, but even softer. Alpaca wool is known for its superior quality, feels very soft on the skin and is hypoallergenic. The baby alpaca wool is the softest alpaca wool from the first warp. Baby alpaca does not mean that the wool comes from baby alpacas, but that only the finest wool is used. It has a diameter of about 20 microns, which is incredibly thin. A micron is 0.001 millimeter. The thinner the wool, the softer the product.
Petit Hummingbird
PETIT KOLIBRI was born from an unconditional love for authentic, organic and natural products. Our products are born from an unwavering commitment to promoting environmental sustainability and conscious business in Latin America's local communities.
All our organic alpaca and baby alpaca clothing is sourced with care and consideration in a mutually beneficial and transparent relationship with our suppliers. The end products are brought to life under fair conditions by a collective of artisans in Colombia and Peru. Fairtrade has become our guiding principle.
Children are the population of tomorrow. The impact they will have on our planet will be influenced by the principles we teach them today. Our minimalist knitwear with organic design is made for all little adventures!
Our goal is to provide safe clothing and accessories for children, because we believe that the products that children touch should be in their most pure and untreated condition. We are proud to offer organic products that are free from harmful substances, certified by Standard 100 by OEKO-TEX®. The wool we use at PETIT KOLIBRI comes from Peru, one of the main export countries of alpaca wool.