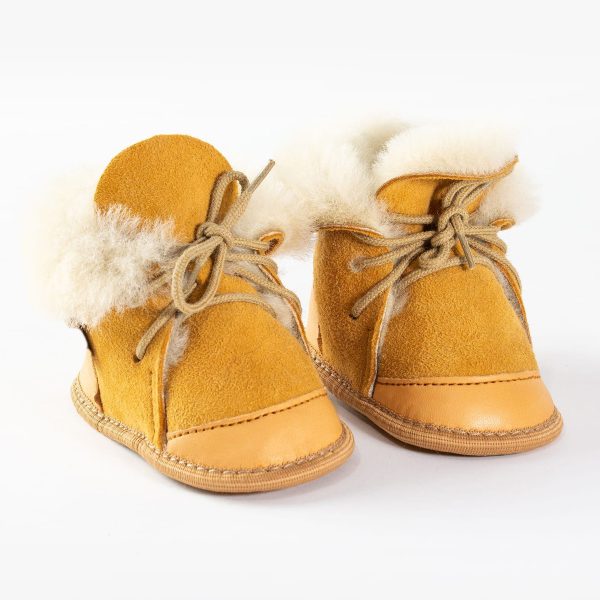 Baby Shoes Puk | Suede Yellow
Vanaf: €24,00
Description
These shoes are made of soft suede sheep leather. The inside of these cute shoes are made of very soft wool, so that your child's feet are wonderfully warm and comfortable during the colder days.

– 100% Leather/wool
– Very warm for at home or on the road.
- handy lace that you can tie.
– Size 0-3 months. is 11cm and 3-6 months. is 12 cm (measured inside).
– Different colors available.
When you unpack this product you will smell the healthy and natural scent of wool. For us, this is the sign that all good and healthy qualities are still in the wool.