Voor 12:00 uur besteld, zelfde dag verzonden.
Free shipping from €80 (NL)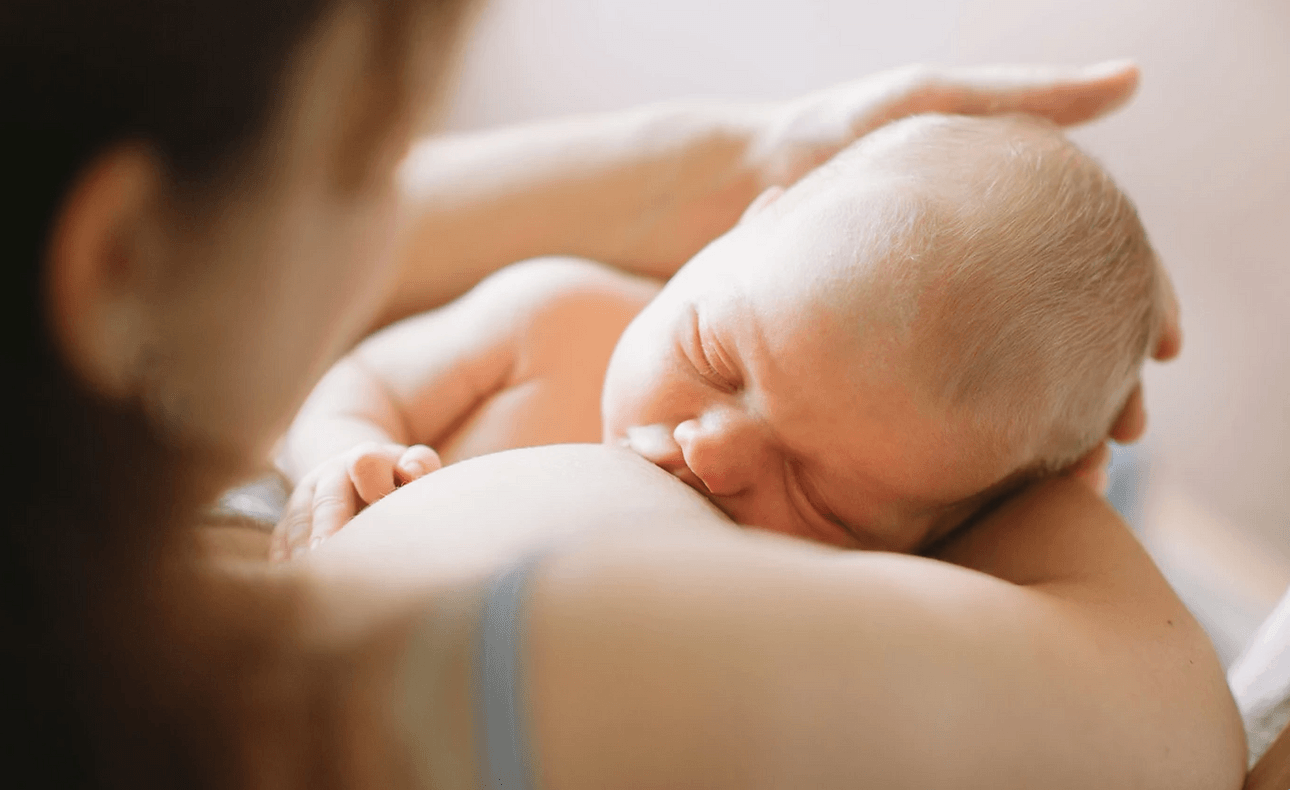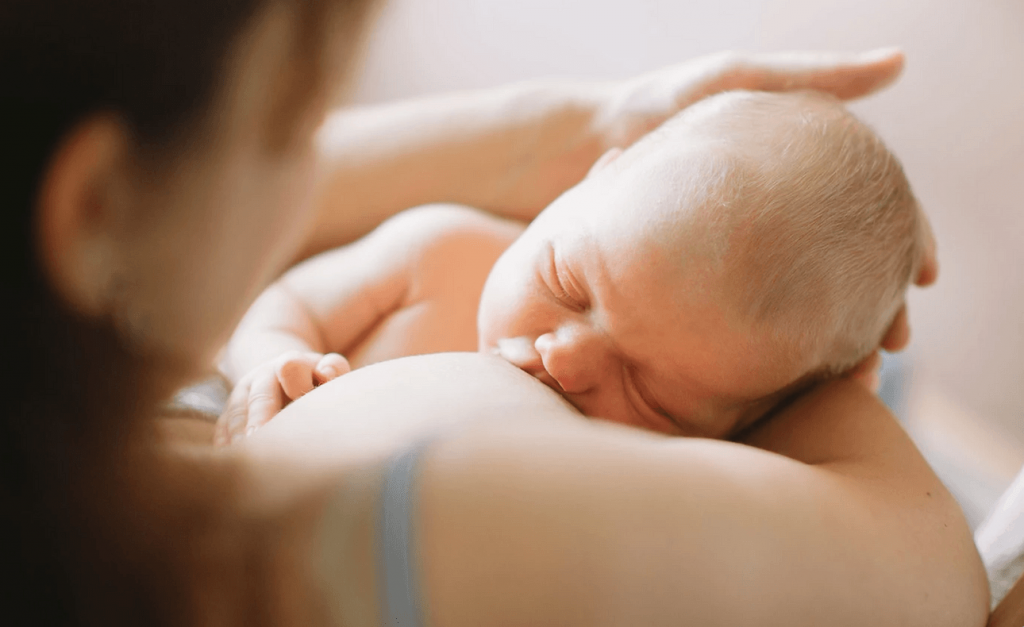 Nipple Ointment & Nursing Pads
Nipple Ointment & Nursing Pads
Breastfeeding is the best food for your baby. It protects your baby from diseases and is also good for your health. For example, it helps you to regain weight quickly.
The Lanacare starter set is a great choice for mothers who are breastfeeding or about to start breastfeeding. All products are based on high-quality ecological wool and lanolin. It contains everything a breastfeeding mother needs for the entire breastfeeding period.
​The starter set contains 2 pairs of wool nursing pads, 1 tube (40ml.) nipple ointment and 1 bottle (150ml.) lanolin soap packed in a handy eco cotton bag for on the go.​
The LANACare nipple ointment (40ml.) contains hypoallergenic lanolin, safe for mother and baby. A great product for sore nipples, diaper rash or dry skin. The nipple ointment has a safe anti-bacterial effect and does not need to be removed before feeding.
The LANACare nursing pads (2 pairs) made of soft, organic merino wool feel wonderfully soft on the skin. The compresses keep the breasts warm, stimulate blood circulation which is good for the lactation process. These high-quality compresses are also used, for example, to support healing after breast operations.
LANACare lanolin soap (150ml.) is formulated for the gentle maintenance of merino wool products. It nourishes the wool with lanolin.
LANACare nipple ointment
LANACare nipple ointment is specially formulated for breastfeeding mothers. The 100% hypoallergenic cream perfectly helps with sore nipples during breastfeeding. The cream nourishes and softens the skin and contributes to the healing of dry and cracked nipple skin.
​Only organic and safe ingredients, hypoallergenic lanolin and triglycerin are used in the production of this ointment, both of which are safe for human consumption. The nipple ointment contains no perfume, colorants or preservatives. The nipple ointment does not need to be removed before you start breastfeeding. It is 100% safe for mother and child.
​The LANACare lanolin nipple ointment can also be used for other skin problems. It is extremely suitable for restoring dry skin or, for example, diaper rash.
LANACare nursing pads
The LANACare wool nursing pads are designed by LANACare, especially for nursing mothers. They provide the best conditions for a successful and long-lasting breastfeeding period.
The woolen compresses are extremely soft and comfortable, keeping the breasts warm and comfortable. The natural warmth of the wool stimulates circulation and provides soothing relief during breastfeeding. The merino wool absorbs moisture without feeling wet and cold.
The LanaCare nursing pads contain natural lanolin, which soothes sore nipples and has an anti-bacterial effect. It is recommended to use a size that covers the entire chest. The compresses can be used all year round. Also in summer!
Advantages of wool nursing pads:
Most women only need 2-3 pairs for the entire breastfeeding period. This is therefore economical, sustainable and environmentally friendly!
Wool absorbs moisture and keeps the skin dry and comfortable, even in hot climates. When the nursing pads are moist, they feel dry and do not get cold like cotton or paper breast pads.
The skin is kept dry and can breathe allowing sore nipples to heal.
Because the LANACare nursing pads contain lanolin, the use of the LanaCare nipple ointment is a perfect combination for the treatment of sore nipples.
Scandinavian obstetricians and midwives have been advising mothers for centuries to keep their breasts warm in order to prevent clogged milk ducts and mastitis (breast infection).
The larger sizes provide protective coverage of the entire chest. The edge of this size breast pads falls further over the chest so that the pads become invisible under your clothing.
Quality
The selected wool for LanaCare products is treated with special care. We only use wool that meets the highest European environmental requirements. Regular tests prove that our wool is free from harmful substances. The pastures where the sheep graze are free of fertilizers and pesticides and no harsh chemicals are used to wash the wool. Only the softest merino wool is used for LANACare products.
​Certificates
LanaCare only uses certified, chemically untreated organic wool.
LanaCare wool has the International Oeko-Tex certificate issued by the Swiss-based International Association for Research and Testing in the field of textile ecology (Oeko-Tex), and recently also the KbT certificate. This certificate is awarded if the pastures where the sheep graze are free of fertilizers and pesticides and no harsh chemicals are used to wash the wool. The wool is just as pure on our sheep as it is later in your baby's clothes.
​LANACare products have the following international certificates:
GOTS – Global Organic Textile Standard The Global Organic Textile Standard (GOTS) is recognized as the leading processing standard for textiles made from organic fibers worldwide. It defines high-level environmental criteria along the entire organic textile supply chain and also requires compliance with social criteria.
IVN BEST and KBT – Naturtextil IVN certified BEST This quality seal, known in Europe, currently sets the strictest ecological standard for textile production at the highest technical level that is currently feasible.
BEST reflects the standards for environmentally friendly textiles developed by the International Association of Natural Textile Industry (IVN) since 1990 and assesses the entire textile production chain in terms of both ecological standards and social responsibility.
IVN Best exceeds the GOTS standard, which allows up to 30% non-organic fibers. Production under IVN meets the GOTS standard. The use of the IVN stamp requires membership and certification according to IVN standards.
Wools in IVN supply chain programs come from certified organic livestock farming (also known as kbT).
No mulesing has been done on the sheep – a highly criticized way of 'vaccinating' the sheep in Australia.
LANAcare Breast cream has been awarded the 'A' label by the Danish consumer association because no problematic chemicals were found in the cream.
History of LANACare
LANACare was founded in 1990 by Danish nurse Jeannette Almstrøm in Denmark. As a mother of 3, Jeannette Almstrøm has developed a range of products for mothers and babies in organic, pure merino wool. Her background as a nurse and a professional education in textiles & design proved to be a perfect combination of skills. Each LANACare item is designed to promote the health and well-being of mother and baby, providing the soothing comfort and breathable warmth that only pure wool can provide.
​Today, all LANACare activities are managed by Jeannette Almtrøm herself, who is passionate about finding new and sustainable materials for use in new products that not only promote the health of an individual, but also that of our Mother Earth.
​Over the years, LANACare production and distribution quantities have developed enormously. The products are now sold in 28 countries around the world.